Mission
The mission of the Center for Gender and Sexuality Law's Racial Justice Project (RJP) is to center race and racial justice in all of the Center's legal and policy projects.
RJP develops innovative race-forward analyses, resources and solutions related to gender, sexuality, and race. We utilize an intersectional, reproductive justice approach to intentionally name and examine the nuances and complexities of systemic anti-BIPOC legal discrimination and other forms of oppression. 
RJP is led by Candace Bond-Theriault, Director of Racial Justice Policy and Strategy at the Center for Gender and Sexuality Law.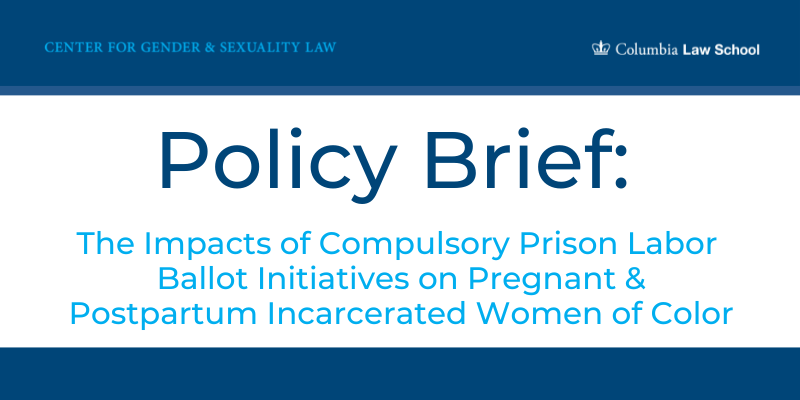 In November 2022, voters in Alabama, Vermont, Louisiana, Tennessee, and Oregon were asked to vote on ballot initiatives that would strike language from their state constitutions that currently allows states to force incarcerated people to perform labor with minimal or no pay. This policy paper examines the legal language, legislative history, and practical effect of each of the ballot initiatives that aim to change state laws relating to prison labor, with an emphasis on how these proposals could impact incarcerated women.